In 2018, LLB graduate Nishad VR from Kerala launched 'Marari Fresh", the startup that supplies fresh vegetables to top supermarkets in the state.
After his graduation, he worked in several organisations for over 15 years.
In 2015, he left working with corporates to try out something new. Initially, he helped his mother renovate their home garden, where vegetables were grown for personal use. Incidentally, they had a great time harvesting chilli. It was an excellent motivation for the law graduate to try farming.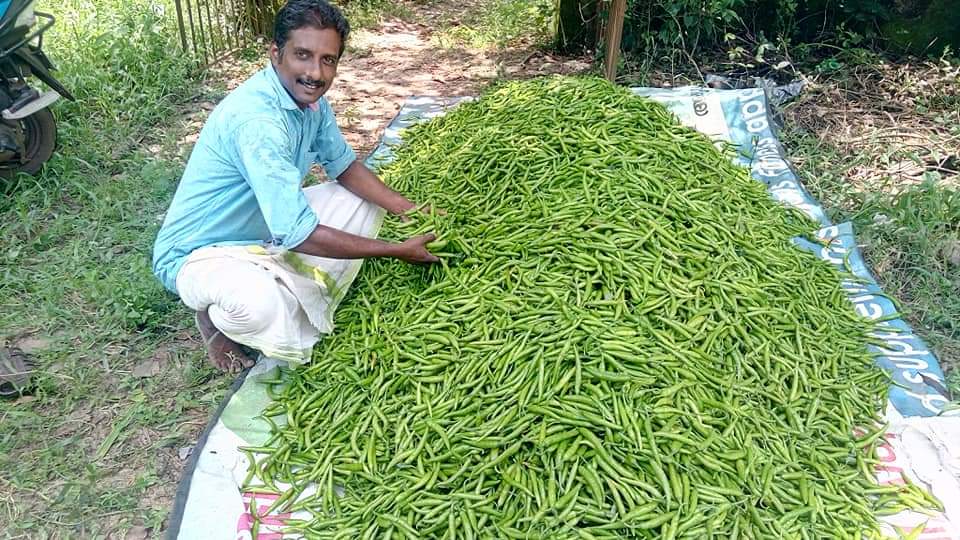 Then his farming starts…
Nishad tells The Better India that they had only a limited area around the house and then thought about leasing a few acres of land, but one of his friends offered 1.5 acres without any lease agreement. In light of that, he sowed chilli seeds and harvested a good number of chillies from the whole property.
Although he had a great time harvesting chilli, he couldn't earn steadily because of the price fluctuations. Then, once he interacted with other experienced farmers, they suggested planting more varieties of crops. He added his crops with red spinach and papaya and decided to expand the farmland as well.
His successful cultivation impressed the local agricultural authorities, and they allotted him more barren lands in the district. In light of that, he took more land for lease in Kozhinjampara in Palakkad. He is farming 13.5 acres of land, where he cultivates more than 14 varieties of vegetables and plants.
Birth of Marari Fresh
However, Nishad wasn't prepared to live the life of an ordinary farmer who sold his produce to stores and accepted a meagre income. Since the market offers fruits and vegetables of various grades, he chose to sell his goods under a brand so that customers could more easily recognise them. As a result, Marari Fresh was introduced in 2018.
Since the launch, Nishad has sold over 130 tonnes of produce yearly. 
 "Marari Fresh is one of the few brands that didn't stop production and sales during the lockdown period. We had a boom [harvest] that year. More people came to know about the brand as we did home delivery too, "Nishad says to The Better India.
Two days a week, Nishad travels to his farm in Palakkad. He employs six regular workers and grows spinach, papaya, and chillies on his other farm in Cherthala, which he and two other full-time staff run.
In addition to these initiatives, the agripreneur unveiled a produce-selling app under the same brand name. Farmers First, a new app under development, will assist farmers in planning their operations according to the production schedule and locating vendors nearby.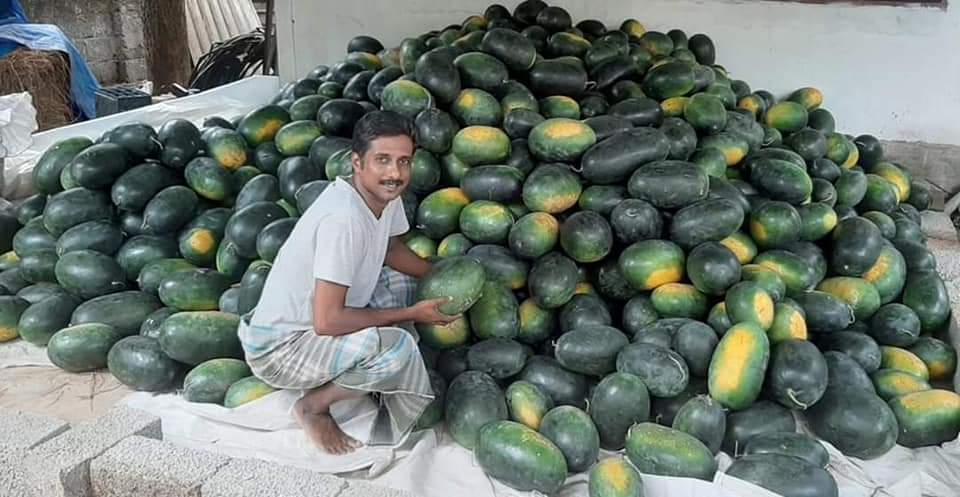 Revenue and Future Plans
Customers can approach the brand by ordering items through the app or their official website rather than buying from shops. They are also providing home delivery options based on location.
Nishad's brand supplies its products to top supermarkets in Kerala, such as the Lulu hypermarket in Kochi. On average, around 500 kg of items is sold daily, which is said to be over 40 lakh in income per year. The major crops he sells are brinjal, okra, bitter gourd, chillies, papaya, spinach, pumpkin, butternut, tomato, and peas.
To ensure the year-round availability of seasonal vegetables, he intends to lease land in Munnar or Ooty.