Organic food has become a worldwide phenomenon as the number of ailments caused by diet and lifestyle increases. However, one of the big worries that still exists is whether or not these organic food products are entirely pesticide- and hormone-free. Consider what it would be like if you could just go out of your house and pluck the veggies or fruits you require. Healthy and inexpensive. That's the culture Archana Stalin and her husband hope to revive with their new company, myHarvest. Archana Stalin was bred to fight. Many people would have given up on their entrepreneurial goals after failing in their first endeavour at the age of 22, but not Archana, who used the experience as a practical MBA, learnt from her mistakes, and waited to establish her second business.
Vembu Farms: The Story of Archana Stalin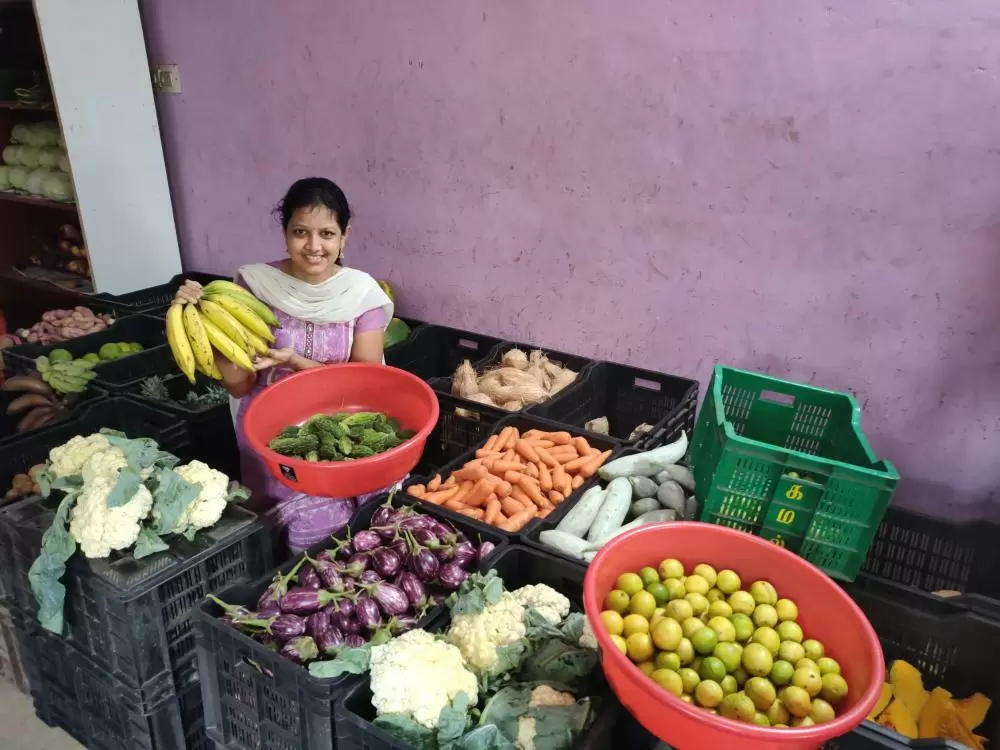 In 2018, Archana Stalin and her husband Stalin Kalidoss founded myHarvest Farms. Six years after losing her first firm, she founded myHarvest Farms, a firm that distributes fresh, organic vegetables to over 800 consumers in Chennai. She looks to have figured out the formula for success this time. She and her husband started modestly with terrace gardening before leasing a two-acre property in Sembedu village, Tiruvallur district, around 40 kilometres from Chennai, in 2018. Vembu Farms was born, and it would grow into a community of organic producers and customers. Their mission is to connect urbanites to safe food and sustainable farming to create a greener and healthier world.
This young businesswoman from Chennai says she wants to develop a strong community of farmers by providing them with year-round income and allowing city dwellers to pick and consume chemical-free food. myHarvest assists people in establishing their terrace gardens or small farms, as well as educating students on the fundamentals of farming.
With myHarvest, city dwellers are growing their pesticide-free food
She made a crucial life decision even before she started her first business at the age of 22. Archana married her college classmate Stalin Kalidoss, over her family's objection, shortly after graduating in Geoinformatics from the College of Engineering, Guindy, Chennai. She was only 21 years old at the time. Three years later, in January 2012, the pair established Geoverge, a geospatial firm in Stalin's hometown of Virudhanagar, Tamil Nadu. They put roughly Rs 10 lakh into the bootstrapped business, using their own money and borrowing from friends and family. When they closed their doors two years later, it was all for naught. In the next years,
Archana worked at various jobs for the following several years until reuniting with her spouse in 2018 to try her hand at business once more. In 2013, she became the Head of Programs at NativeLead Foundation in Madurai, an organisation that fosters entrepreneurship in Tamil Nadu's Tier II and Tier III cities. Archana left NativeLead in 2015 to work as the Head of Strategic Marketing at Naturals Salon in Chennai. Stalin took up kitchen gardening after he returned to Virudhanagar. Archana left Naturals in 2016 after a year and a half to pursue her passion in organic farming. To further her expertise in the sector, she met organic farmers and terrace gardening specialists.
Archana Stalin found her true calling in reviving gardening and farming among the urban population 
In November 2016, Archana and Stalin founded myHarvest. They began by assisting individuals in growing their own greens and vegetables in urban settings such as balconies and terraces. By establishing school gardens, myHarvest collaborated with schools to give hands-on learning in gardening. They also provided gift boxes with a pot, soil, and seeds for sale. The couple leased a two-acre plot of land in Tiruvallur for Rs 25,000 per year and formed myHarvest Farms as a private limited business. The couple grew organic veggies in the first year and sold them to five organic shops in Chennai. After about six months of brainstorming and strategising, they decided to build a community involving both farmers and consumers. The Vembu Farm became the first pilot, and they started with 18 families from Chennai on a subscription model. 
Women harvest entrepreneurial benefits, make success recipe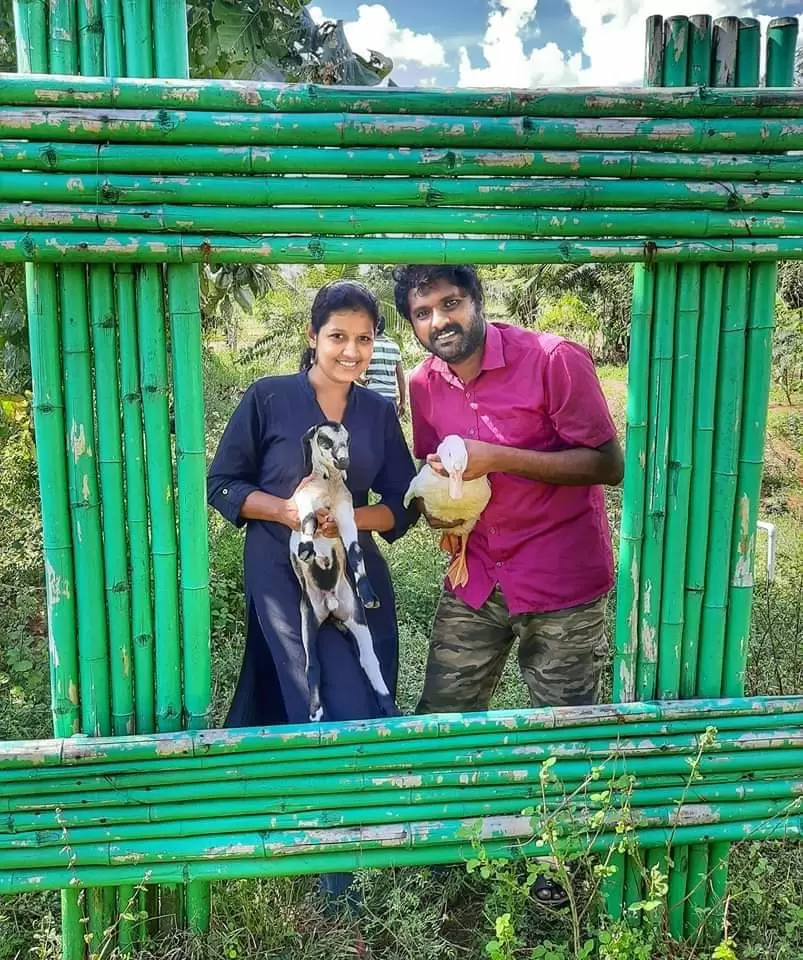 With no prior expertise in farming or gardening, the myHarvest crew learned by doing, meeting others who are already in the field, and practising on their own. Each household paid Rs. 3,000 each month for a three-month membership. They were able to obtain the necessary funds to continue their activities as a result of this. After six weeks, the first crop was delivered. Every week, members received around 10 kilos of vegetables, consisting of a mixture of 8 to 10 types of vegetables, two to three bunches of greens, and country chicken eggs. They found that they couldn't cultivate everything on their own farm and that they needed to collaborate with farmers all around the state. While most vegetables were grown at Vembu Farm, they procured carrots and a few other vegetables from a farm in Ooty.
Entrepreneur to build strong community of farmers
The company's first year's revenue (2018-19) was Rs 8 lakh. In the second year, it increased to Rs 44 lakh, and in the third year, it increased to Rs one crore. Vembu Farms hopes to reach 10,000 people and collaborate with more than 500 farmers in the next three years. When their client base grew to 200, Archana hosted a get-together at Vembu Farm where farmers and customers could meet and mingle with their families. A total of 89 families took part. On Sundays, the majority of their clients visit the numerous myHarvest Farms with their families. According to Archana P. Stalin, there are numerous methods to effect change, including via business.