As concerns about climate change and rising fuel prices become more intense, a shift towards electric vehicles is taking place at a never-seen-before momentum.
Now, a Pune-based startup has come up with a unique innovation – a solar-powered electric car. This is the first in India and has been named Eva.
Vayve Mobility is a startup founded by Nilesh Bajaj, Ankita Jain, Saurabh Mehta, and Vilas Deshpande.
While Nilesh and Ankita are a married couple, they have been friends with Saurabh and Vilas for years.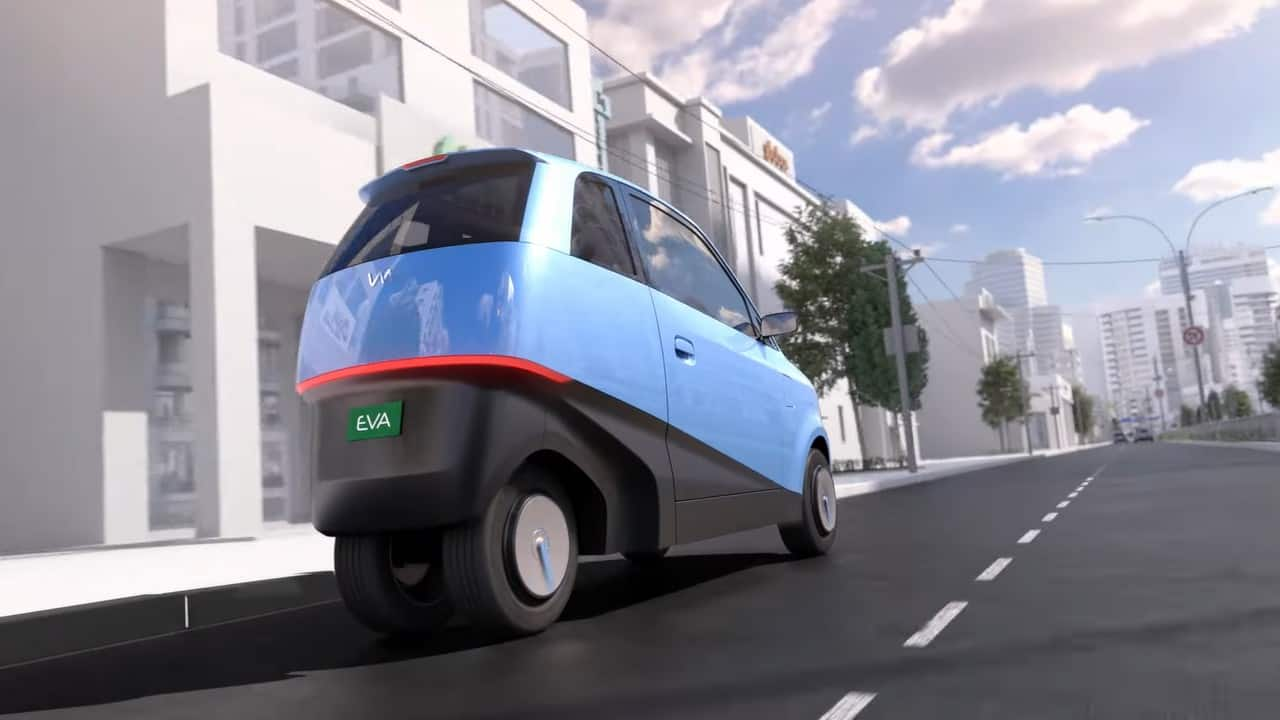 The beginning
Previously, the four worked at multinational companies and fulfilled high-paying roles. 
But together, they decided to quit their jobs and use their savings to contribute towards sustainability and environmental protection in the realm of automobiles.
Since no one among the co-founders had direct experience in the automobile industry, they thought it best to add experienced and knowledgeable people to the team. Two of them are Kripa Ananthan and Dinesh Dani. While the former was a design head at Mahindra and Mahindra, the latter worked as an engineer at TATA Motors.
Changing the face of urban mobility
Recently, at the 2023 Auto Expo on January 11th, the entrepreneurs unveiled the prototype of Eva – an electric car that runs on the Sun's energy.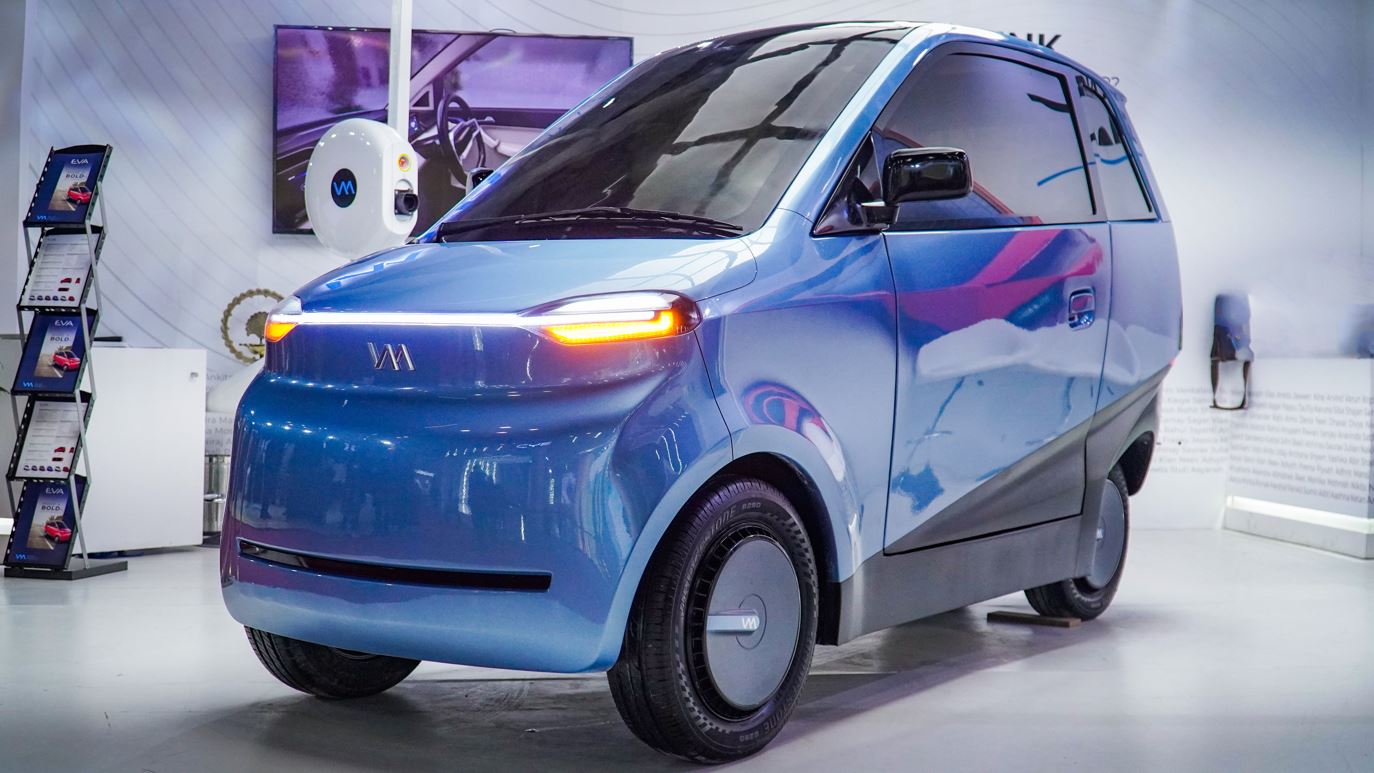 It has already gotten rave responses from both dealers and customers, even though the price of Eva hasn't been disclosed at the moment.
Key specifications of the solar-powered electric car include:
The electric car is narrow and small so as to ease commute in all cities, whether Tier I, II or III.

It is a single-door car which can seat three people – two adults and one child, precisely.

Buyers can choose either a solar roof panel or a panoramic sunroof.

The makers have claimed that Eva can run between 10 to 12 km using only solar energy.

The car can be charged in 4 hours through a 15A socket. It will come with DC fast charging and overnight charging options as well.

It is not suitable to be driven on highways, though.

It must also be mentioned that the Eva gives a maximum speed of 70 kilometres per hour. 

Except for battery chips and lithium cells, all parts of Eva have been sourced from within the country.
Vayve Mobility's founders have claimed that Eva can run 20 kilometres per unit of electricity. This is touted to be one of the highest in the sector.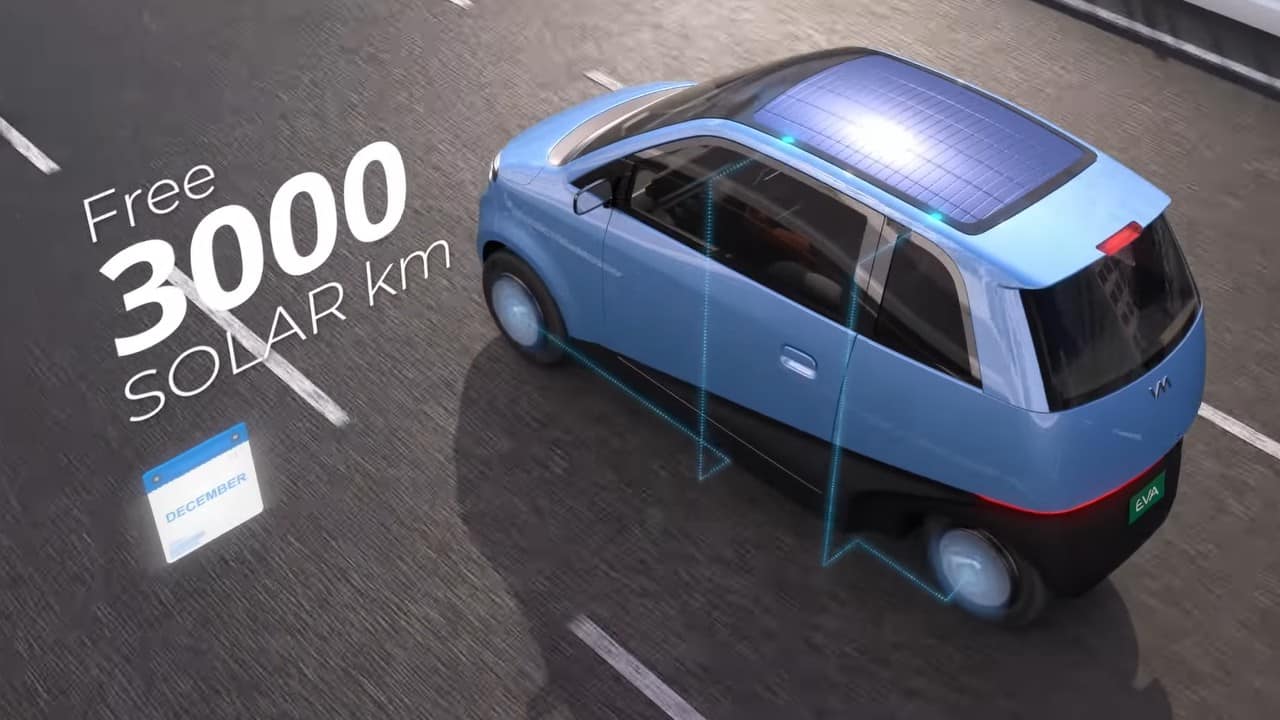 The team also said that Eva has been made in a way that will be suitable for every age bracket. The solar-powered electric car can be used by parents, students, young working professionals, couples, and even the elderly demographic.
The car will be commercially launched in 2024, but the startup has already received thousands of pre-registration sign ups.
Future plans
Vayve Mobility is planning to come up with a business-to-business taxi with similar characteristics to Eva. 
This will have a seating capacity of a driver and four other passengers, including enough space for luggage. 
To know more about the startup, visit its website https://www.evayve.com/.