Mehul Shroff, an MBA graduate, from Madhya Pradesh uses garbage and banana stems to create natural fibres for a variety of eco-friendly handicrafts while earning lakhs of dollars each month and saving countless farmers their hard earned money.
Burhanpur in Madhya Pradesh, a significant banana-growing region, with about 16,000 hectares of land devoted exclusively to the production of the fruit. Before planting fresh crops, the local farmers typically remove the stems and leaves of the banana trees from their fields by hiring additional labour. The leftover banana waste is then deposited in pits or another location and allowed to decompose.
But Mehul was one who saw the possibilities in this seeming waste. He made the decision to make it a successful business.
"From my childhood, I have seen the farmers in our area dumping the banana waste after the harvest. I, too, wasn't aware of the huge potential it had as agricultural waste until I did some research. So I wanted to build a sustainable business and help farmers," Mehul tells The Better India.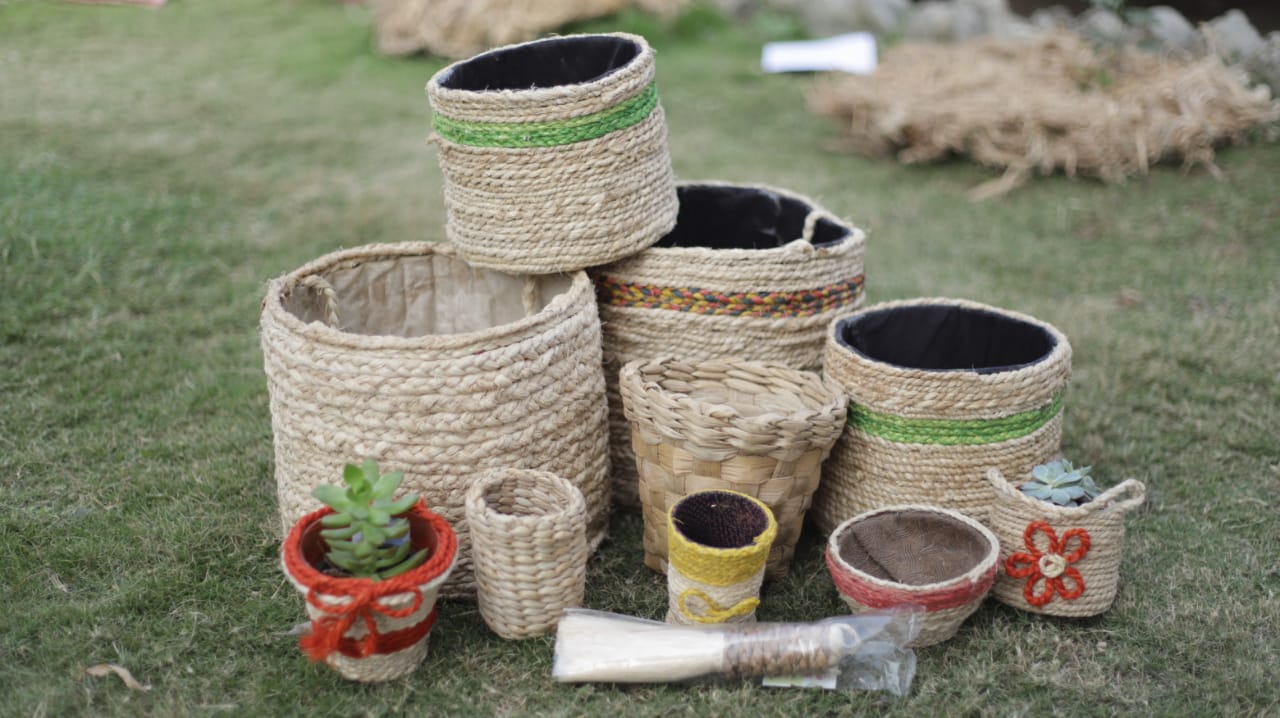 Mehul's Startup in 2018
Mehul's sustainable business, founded in 2018, spins banana stems into fibre that can be used for handicrafts, textiles, paper, and other useful items.
In 2016, Mehul earned his MBA and started working for his family's jewellery company. But he had always harboured a dream to launch his own company.
At that point, he met Burhanpur's District Magistrate. He advised him to start by considering what he can accomplish in his own neighborhood when he mentioned his desire to launch a novel business. He actually started looking for ideas in his area as a result of this.
Mehul also attended a workshop held in Burhanpur by the district government and Navsari Agricultural University.
The programme covered the production of fibres from banana stems and their applications in the paper, textile, and handicraft sectors.
He conducted his research for almost two years before producing a strong business proposal.
Mehul learned via his research that banana stems are high in cellulose and natural fibre content despite typically being regarded as agricultural waste. They, therefore, serve as the ideal raw material for creating fabric-ready fibres.
The young entrepreneur ensured that he fully comprehended the trade's nuances before launching his enterprise, including the risks, challenges, and market size. Additionally, he participated in training provided by the ICAR-National Research Center for Banana, Tiruchirappalli, which is leading the way in promoting banana fibre and its uses. Additionally, he spoke with the Burhanpur farmers and pitched his concept to them, winning their support.
2018 saw the launch of Mehul's sustainable company, Shroff Industries. He established a processing facility in Burhanpur and began buying banana stems from farmers throughout the district.
According to Mehul, finding a market for banana fibre was one of the biggest difficulties he encountered.
He explains to The Better India that despite being the world's top banana grower, we have not yet realised the crop's full potential. In this aspect, there is a need to raise awareness.
It was a little challenging to persuade individuals in the textile sector about the potential of banana fibre, even while marketing. They were reluctant to give anything new and organic a try. As a result, he provided him the fibres for next to nothing, even below the profit margin. When they discovered that the outcome was favourable, they were persuaded.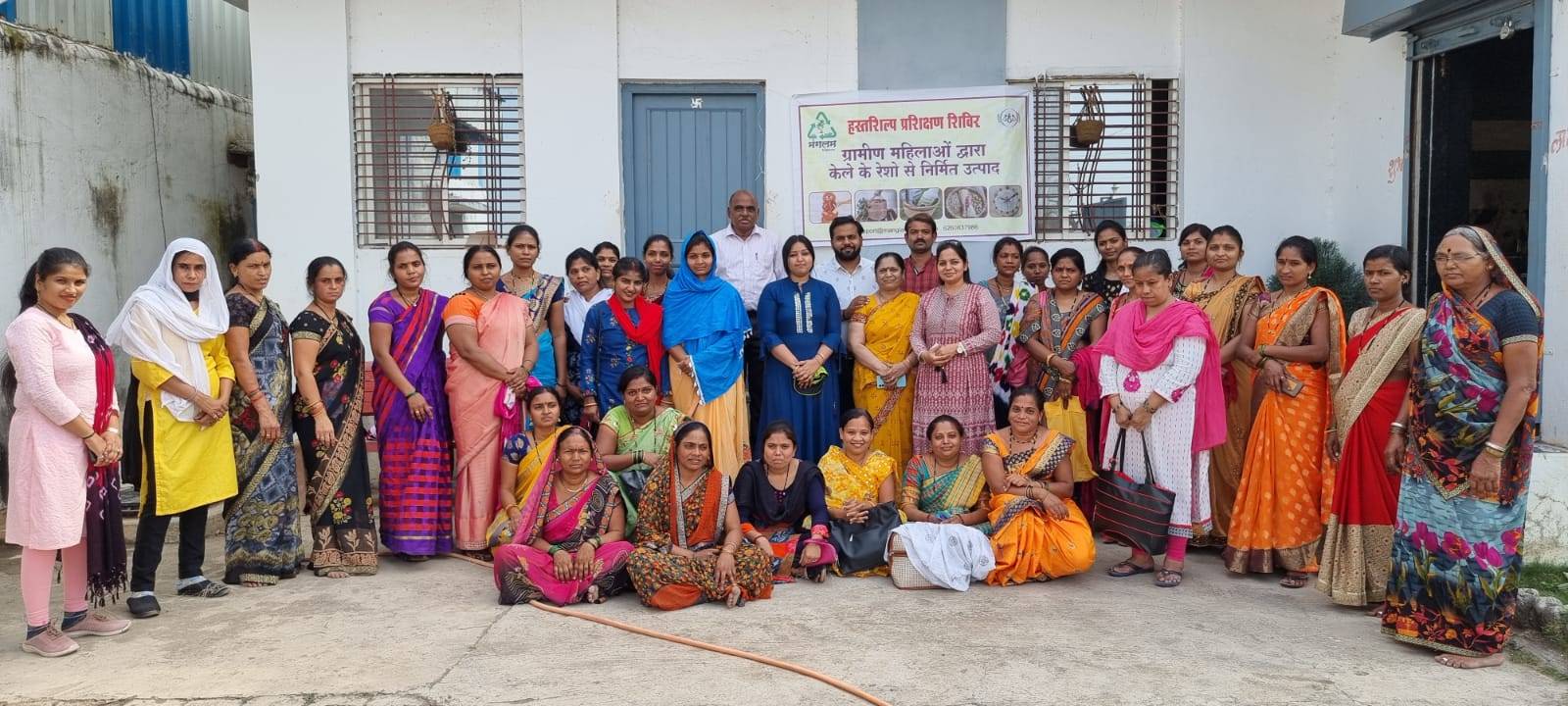 Eventually, he moved on to investigate the potential for producing handicrafts from these fibres. He distributed them to Burhanpur's rural women so they could create various handicrafts.
"It was yet another challenge to train the artisans in making handicrafts, as they were not familiar with the raw material. At first, I used to help them with it, but now I have appointed a trainer who guides them in making banana fibre-based handicrafts," Mehul tells The Better India.
Current Earnings
They currently employ 40 or so women to produce handicrafts for them. Ten of their employees work in their processing area as well.
Mehul now generates an annual revenue of about Rs 30 lakh by selling three to five tonnes of banana fibre every month.