Faisal Yousaf, 36, launched the chai chain "The Chai Wallah" in 2018. 
The story of Faisal Yousaf from Alappuzha and his tea startup may sound like a fairy tale, rising from being a high school dropout to brewing a success story as a chaiwallah (tea seller).
His startup is a pop-up chai cart that offers a variety of flavours of artisanal teas, coffees, and juice, all of which are served in exceptionally hygienic conditions. 
Faisal lost his father at a very young age; thus, he grew up in an orphanage in Alappuzha. Since he believed that the bigger lessons were to be learnt from outside of the textbook, he had no interest in learning from the classroom, which is bounded inside walls. 
He used to distribute newspapers in his neighbourhood after high school. He took control of the news organisation after his boss suddenly passed away and controlled it for a few months. He subsequently gave up because the scalability's scope was limited.
After dropping out of high school, Faisal chose to try his luck as a real estate agent in Mumbai. Later, he visited England, Dubai, and Europe in search of his true destiny.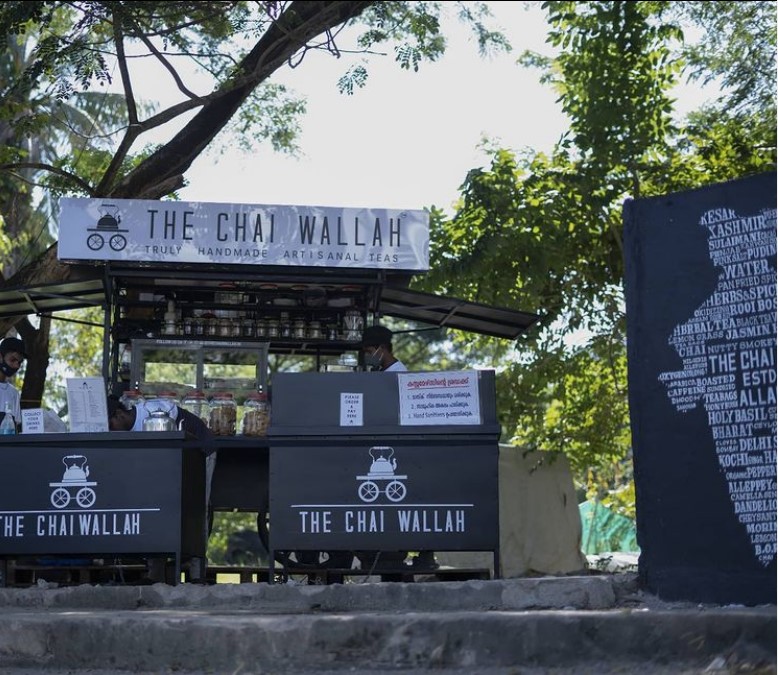 Faisal's Journey to "The Chai Wallah"
The young entrepreneur began his career in the food and beverage sector in England, where he spent seven years working for a company that imported coffee.
He discovered how much he adored Indian tea at that point. Faisal started experimenting with different tea blends and opened up stalls at England's flea markets owing to the simple access to various supplies. People loved it, and they were raving over his tea.
Faisal tells Forbes that the journey from failing to pass his 12th grade to setting up the Chai selling venture "The Chai Wallah has been incredible. He recalls his tough times when he was moving to different cities seeking a job. After abandoning his studies in an early stage of education, he also tried other jobs before moving to Mumbai to work as a real estate agent. He says he went to Dubai seeking betterment and then to the UK and a few European countries with the sheer help of his friends. He calls it a "turning point" when he discovered his love for teas and later transformed that love into his stint.
2018 marked his return to India, where he decided to launch his own company and offer freshly brewed tea in hygienic cups. He established the Chai Wallah, and his knowledge from operating stalls in England was tremendously helpful.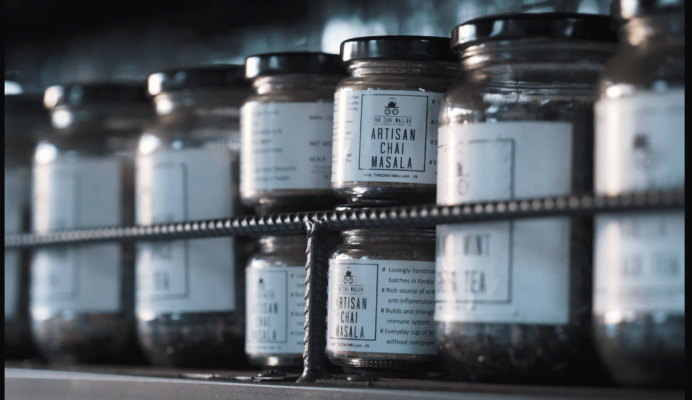 "The Chai Wallah" Varieties
In Alleppey, he established his first tea cart in a small coastal area. Every tea sold at the stalls is produced with a house blend of Assam and Nilgiri mountain black teas.
Additionally, The Chai Wallah stalls feature a variety of teas to suit different preferences, including classic tea, pudina chai, holy basil chai, paan chai, dirty chai, saffron chai, kadak chai, the chai wallah mix, iced masala chai latte, and others. A variety of snacks and liquids are also available. Additionally, dependent on demand, he sells blended teas to customers in Europe and other regions.
Price Range and Future Plans
The brand has expanded in less than three years from the sleepy seaside town to more than 50 franchise locations in Kerala, Tamil Nadu, and Karnataka. 
By opening 1,000 locations in five years, he wants to expand his business all throughout India. Further branches are planned in Oman, Qatar, Bahrain, and the UAE.
Each cup costs between 15 and 80 rupees; prices have been maintained low. The team is also aiming to enable online shopping for the tea blend.
The startup entrepreneur tells Forbes that he aims to revolutionise the street tea experience in India and to enable the accessibility of offering the beverage at nominal rates focusing on hygiene and quality.