Ani Sanyal and Ayan Sanyal, brothers, founded the Kolkata Chai Co. in New York City to bring true desi chai to a worldwide audience. They were inspired by their school breaks in Kolkata.
Ayan and Ani Sanyal, two brothers in their 30s now, looked forward to their favorite time of the year as soon as the Massachusetts school summer break began: two months spent with their large extended family in their native Kolkata.
They claim that the magic during this time in the Indian city was very different.
The Desi Chai in Newyork
"We often joked about how the street wallahs of Kolkata possessed almost magical skills. We were almost certain that these vendors had special sauces and spices that they told no one about," Ani tells The Better India.
They had a profound regard for the tradition and individualized aspect of food as a result of eating bhel puri in newspaper cones and going to the same chai shops that their mother would have frequented while she was a college student.
So it was only natural that they experienced nostalgia upon returning.
When they returned to their life in the US, among the many things they missed.
The Better India quotes Ani as saying that chai is the most important. In America, it was difficult to acquire authentic Indian tea because cafes there were notorious for offering westernized versions.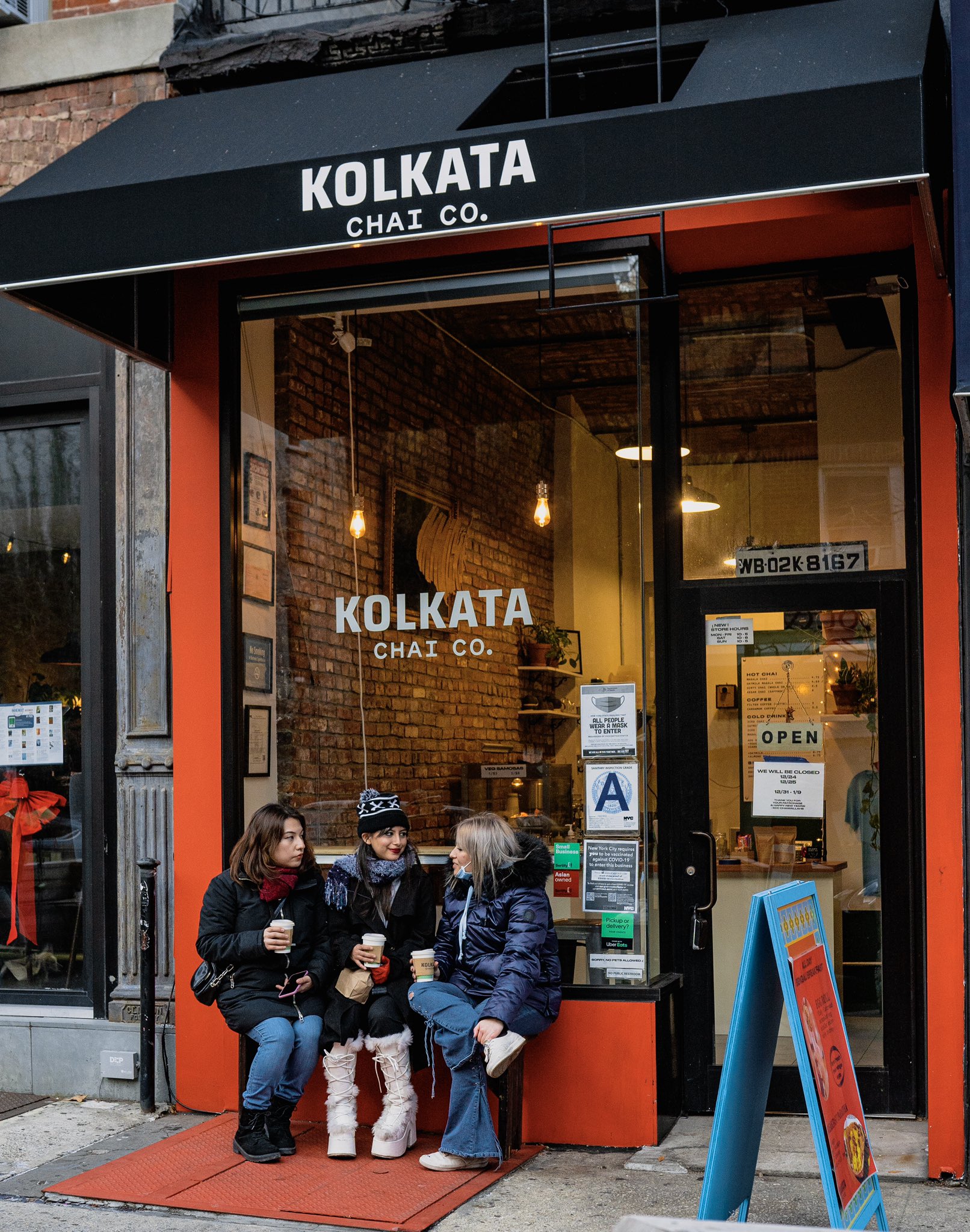 The brothers were struck by this.
Why not create a brand that satisfied their chai desires if the teas available in America did not? This idea served as the inspiration for Kolkata Chai Co., a business in New York that is introducing Americans to the beverage known as desi chai.
Ani recounts how his parents moved from Kolkata to Massachusetts in 1987, where they raised him and his brother as first-generation Indian Americans, which laid the foundation for the business.
According to Ani, their idea of home was constantly changing. While a larger portion of their lives was spent spending time with their families in Kolkata each year, a lesser portion was spent listening to hip hop, eating pizza, and pleading with their parents for a pair of Vans sneakers.
It wouldn't be far-fetched to claim that for these few months each year, brothers almost led distinct lives. They concur.
Ayan said in an interview with The Better India that spending time with their extended family allowed them to view the world through an entirely different lens and teach them the value of family, privilege, and faith at a very young age.
They claim that despite several low-budget excursions into Kolkata's paras (neighborhoods), no trip was complete without a stop at their favorite chai store, "Maharanis."
The brothers reportedly returned to America after one of these trips in 2017 with an idea: how can we provide the western world with the authenticity, respect, and heritage of a cup of masala chai?
And so Kolkata Chai Co was established.
Desi Chai in a Global Level
According to Ayan, they did pop-up stores and farmers' markets in NYC for the first 18 months after coming up with the idea, and they received a tremendous reaction. Following this success and realizing how much people enjoyed desi chai, they opened the NYC cafe in 2019 to a 700-person wait. 
Ani continues by saying that the group's initial idea was to use chai and Indian street food to make South Asian culture and cuisine more widely available.
The major problem during the first several weeks of operation was "a lack of funding and resources."
Ani informed The Better India that NYC is a highly competitive, expensive place in which to operate a food business, and they plunged in without realizing how challenging it may be. After opening their cafe for only six months, the pandemic caused the closure of all the city's restaurants.
They were aware that they would need to think creatively to keep the company afloat.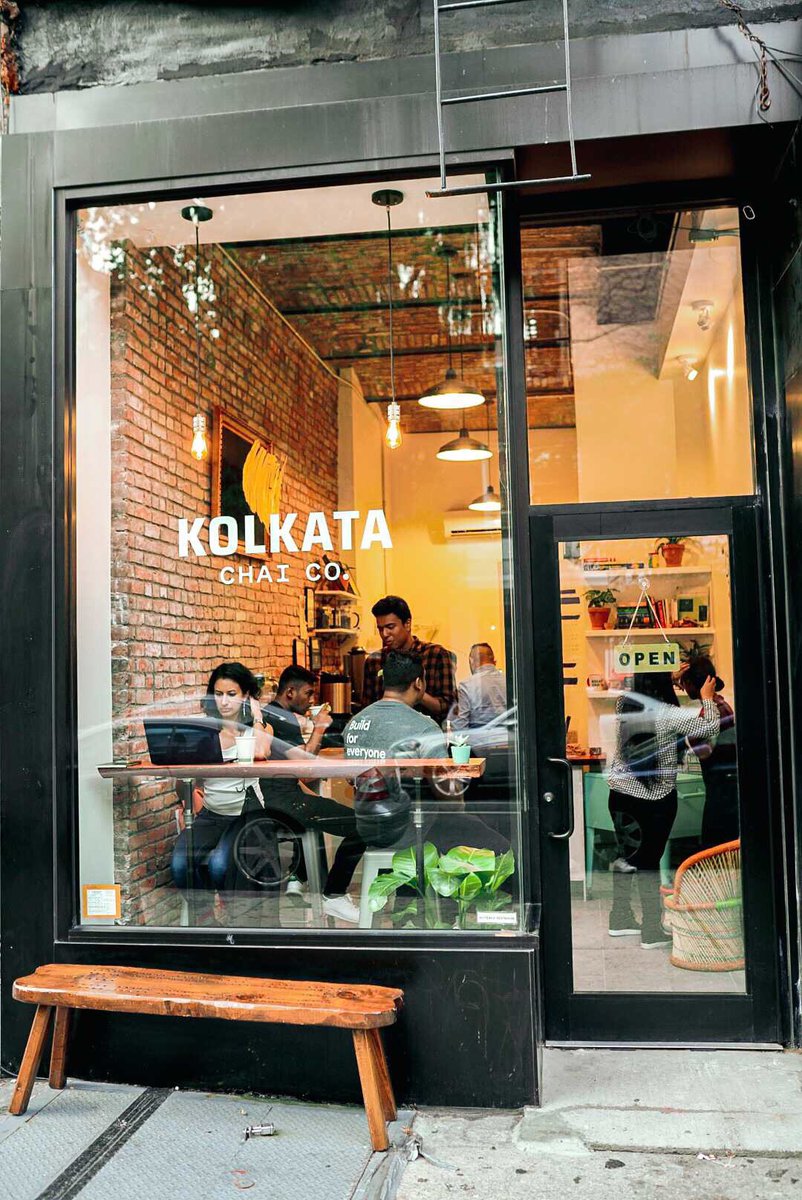 Ayan tells The Better India that they spent every waking hour attempting to stabilize their business, from distributing chai in their car around NYC to shipping their chai mix across the nation. These lessons made them keen operators, and ever since, they have continued to expand sustainably.
Depending on the season, Kolkata Chai Co. offers diverse meals to those who walk through its doors.
Their Current Level
The famous iced oat milk chai, masala limcas, and oat milk soft serve are served during the summer, while the classic masala chai is the focus during the fall. They observe visitors traveling from all over the nation and occasionally the world to enjoy this taste of Kolkata in NYC.
There are currently 15 employees at Kolkata Chai Co, and in addition to beverages, the menu offers Indian street food, such as samosas, chaats, and egg rolls made in the Kolkata style.
They currently transport their chai mixes to the United States and Canada for individuals who would like to order them online.
Ask the brothers if Americans are embracing desi chai, and they will claim that the statistics speak for themselves.
They currently transport their chai mixes to the United States and Canada for individuals who would like to order them online.