Bambass, the eco-friendly headphones made from bamboo, are a revolutionary innovation in the music tech and devices realm.
It is the brainchild of Aakansh Chaturvedi, a 26-year-old student at the Indian Institute of Technology Bombay. He hails from Indore. Growing up, he always wanted to be a product designer. After finishing his engineering degree, Aakansh got into IIT Bombay in 2020 and started studying product design.
Aakansh's aim was to create a design that would not only solve problems but also be environmentally friendly. He realised that headphones, which are widely used worldwide, are difficult to make without plastic, so he started researching the use of eco-friendly materials. He found that bamboo is a viable alternative for headphones as it is sturdy, long-lasting, eco-friendly, and lightweight. 
Aakansh was inspired to design eco-friendly headphones during his course at IIT-B, where he realised that products around us can affect the environment.
What is Bambass
Aakansh also learned about industrial design, which sparked his interest in designing products that solve problems while being environmentally friendly. 
Aakansh Chaturvedi chose to design sustainable headphones because it is a product that is widely used by people worldwide. He also wanted to create designs that would give back to the environment and ensure that there is a planet left to live on for future generations.
Bambass is made of 70% biodegradable and recyclable materials, including bamboo, vegan leather, and melamine, which make it lightweight, durable, and flexible. 
The screw mechanism on the headphones enables users to adjust the length of the headphones, and vegan leather ensures the grip of the product is great. 
Furthermore, the outer part of the ear cup of the headphones is a tribute to bamboo craftsmanship, and the coloured bamboo is customisable.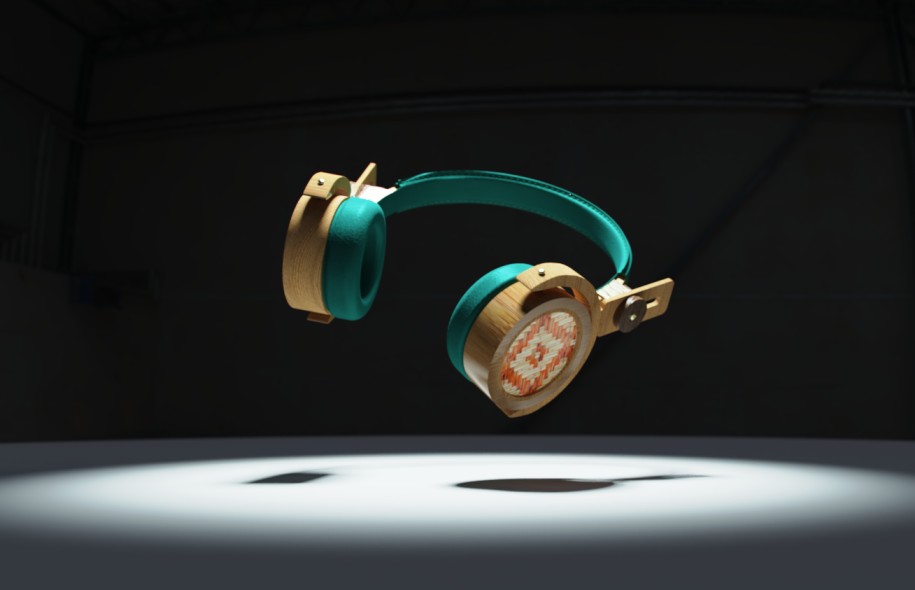 Bamboo is an excellent material for headphones and speakers because it has natural acoustic properties. 
Besides being eco-friendly, bamboo is seamlessly merged into the culture and lifestyle of many people and has been used to make baskets, toys, and musical instruments for a long time. 
However, craftsmanship is being lost in current times. Therefore, Aakansh wanted to bring the focus back to this valuable material and its uses. T
The only drawback is that it might be difficult to mass-produce Bambass because bamboo is not uniform.
Aakansh's design is not only eco-friendly but also a value proposition with the potential to replace other designs. B K Chakrobarty, a professor at IIT-B IDC who inspected Aakansh's designs, says that the design is sturdy because of the material Aakansh chose. Furthermore, bamboo has natural acoustic properties that aid the plausibility of the design.
In conclusion, Bambass is an innovative design that combines tradition, technology, and sustainability. It is a sustainable alternative to traditional headphones and an excellent example of how designers can create environmentally friendly products without compromising on design or quality. 
Furthermore, Bambass has the potential to change the way people view sustainable products, and Aakansh's design is a step forward in creating a more sustainable future.
Currently, Aakansh is looking forward to collaborating with different companies to create more sustainable designs and products in the future.