Vivek Ramabhadran founded Aulerth, a  contemporary jewellery brand which repurposes brass to reduce the carbon footprint.
The Gurgaon-based jewellery brand started its operations in 2021.
According to Vivek, being luxurious is more about being considerate of others and the environment than embracing excess. Consumers today, in his opinion, no longer primarily value appearance when it comes to fashion. 
The origin of it, the methods involved in manufacturing it, and the environmental impact it has are all being examined to a greater extent.
Finger rings are made from recycled musical instruments, necklaces are made from construction waste, and earrings are designed from automobile-derived brass.
Isn't it interesting?
Yes, Aulerth is functioning in this way.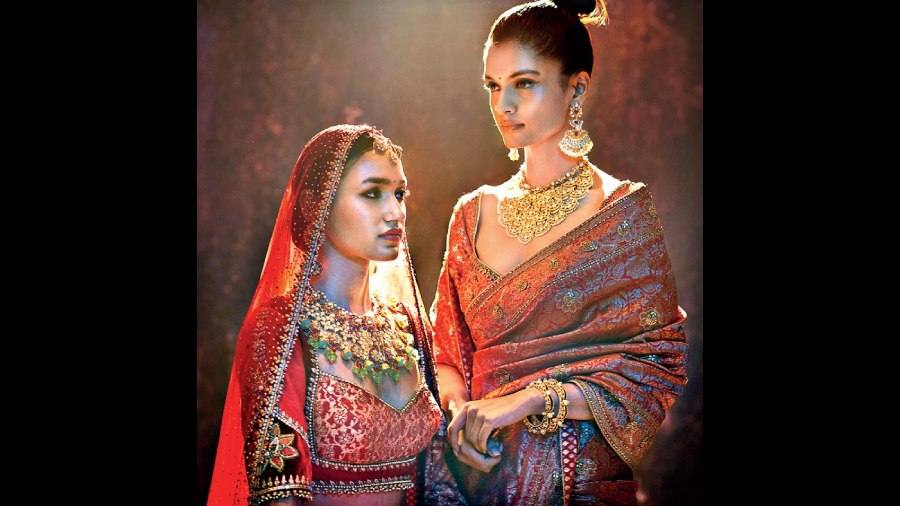 The Unique Jewellery Group
The brand obtains brass from scrap yards, automobiles, construction machinery, musical instruments, and other industrial goods. The metal is then processed and transformed into fashionable jewellery, giving it a "second life."
According to Vivek, the mining process for gold has a very negative environmental effect.
As per the reports revealed by Yourstory, it says that 90% of jewellery is made of gold. More than 20,000 kg of toxic cyanide and mercury waste are generated for a single ring.
Additionally, over 150 million tonnes of carbon emissions are produced. The gold-mining process also generates other types of destruction, such as deforestation and habitat destruction, that lead to environmental disasters.
Vivek thinks brass is a more environmentally friendly wardrobe option than gold.
"Unlike gold, which is primarily mined for jewellery, brass is mined for large-scale industrial purposes. The use of this material in its recycled form for jewellery generates a lesser mining footprint. 
Brass can be recycled several times without dropping its chemical and physical properties. The recycling of brass is also a less energy-intensive process compared to other metals, and it, therefore, produces a minimal carbon footprint," he says to Yourstory.
Aulerth also uses artificial stones that are not mined and recycled brass.
When you visit Aulerth's website, you will be able to see that the website comes along with information on how much toxic waste and carbon emissions can be avoided by stopping gold mining. On the other hand, the brand uses recycled paper and board for its packaging and is still exploring more green options.
The entrepreneur tells Yourstory that Aulerth's products are made to last and come with lifetime restoration and maintenance assistance. To assure durability, Aulerth plats their jewellery in 22-carat gold at a thickness 4X the industry average.
The firm has collaborated with renowned Indian designers to present designer jewellery, including Suneet Varma, JJ Valaya, Shivan and Narresh, and Tribe Amrapal.
Jewellery by Aulerth is of the highest quality, influenced by couture, and made with care.
Reportedly, each piece has taken between 8 and 10 months to carefully design and craft.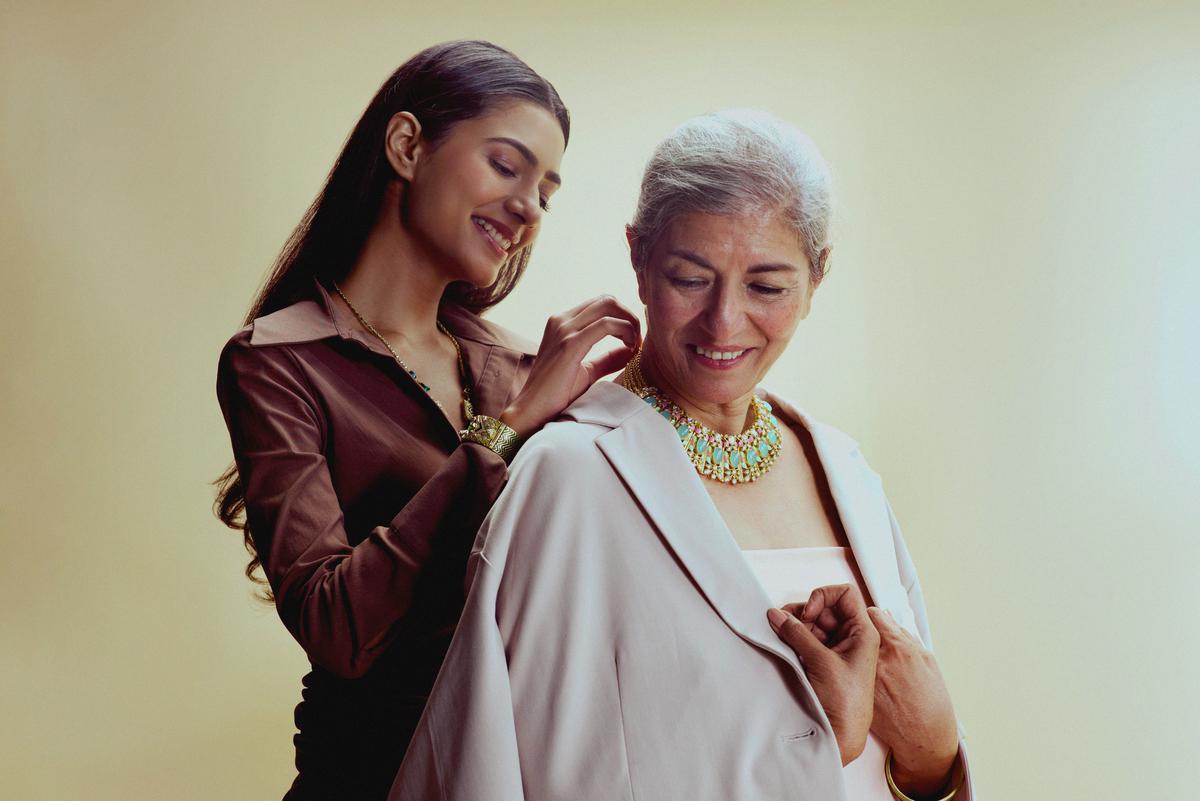 Designer pieces of Stuff
JJ Vijaya's designs are nuances of the Art Deco Era. At the same time, Suneet Varma's designs portray Mughal art and architecture, and Amrapali showcases a melange of rich colours juxtaposed with traditional Indian designs. In the Shivam and Narresh collection, chic, bold, classic black and gold come into action.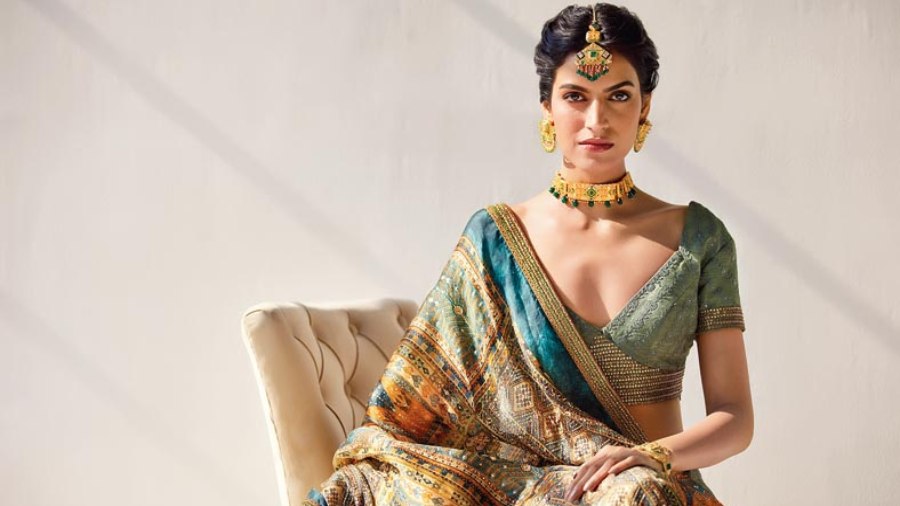 Aulerth's Renting Options
Customers can rent Aulerth's jewellery in addition to purchasing it. Customers can choose the "Aulerth Loop" option from Aulerth for three weeks or more. 
A token deposit is required; fees range from Rs 3,000 to Rs 15,000; special editions cost between Rs 30,000 and Rs 40,000. Customers can purchase the artwork using the Loop feature if they so desire.
Another impressive feature of the brand is that they can exchange the jewellery within 12 months of the purchase. 
Brand's Pricing and Future Plans
Jewellery ranging from Rs.10,000 to Rs.1,00,000 is available in Aulerth. There are also other unique designs which are priced relatively higher. You can buy their jewellery from their website, studio walk-ins and appointments, and selective events and exhibitions.
The startup intends to start its chain of retail stores. To form a "house of design," it also plans to collaborate with other designers.
Customers of Aulerth come from the US, Dubai, Dubai NCR, Mumbai, Bangalore, Ludhiana, Chandigarh, and Singapore. NRIs generate about 50% of their sales in other countries.
The venture raised a seed round of $1.1 million in 2021, which was led by M-Ventures (an early-stage VC firm from Singapore), Tarun Tahiliani's family office in India, a group of angel investors who are past and current McKinsey partners, and LV Angel Fund.