Delhi-based Rashi Narang, 39, founded the pet retail brand "Heads Up For Tails" (HUFT) in 2008.
The store sells almost everything a pet needs for its luxury life. To be precise, the store provides food, collars, harnesses, clothing, furniture, and grooming kits.
The Rise of the Startup
She spent her childhood surrounded by pets. She had done her Master's in Human Resources from the London School of Economics, and when she returned from London after her studies, she wanted to adopt a pet very badly.
Gradually, Rashi wanted to search for the pets around her, and when she visited a place whose dog had a litter of puppies, one of the puppies was tugging at her jeans, she knew that that puppy was hers and named her Sara.
 "I knew she was the one for me. She came into my life and changed everything," says Rashi to Forbes India. "Petting wasn't new to me, but it was the first time I was responsible for someone by myself."
Days and months passed, and the pet parent  decided to gift Sara on her first birthday. She was utterly disappointed about the supplies, as the products were made of harmful raw materials like plastic and chemicals.
"When we'd never give our children such toys to play with, why give our pets those? I came back home with nothing for Sara's first birthday. "She tells Forbes India.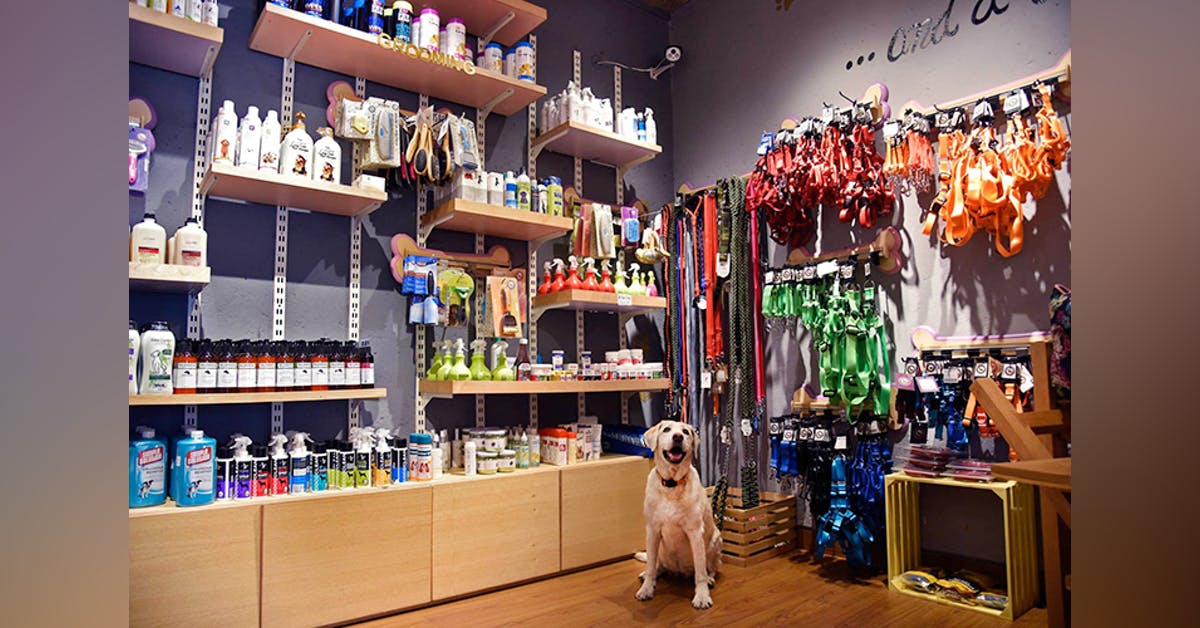 Their Focus and Challenges
Thus, she started her own pet retail brand in 2008. At the time of the HUFT launch, pet care and grooming were new concepts to Indians. Due to the fragmented market, they had to build products and tech to the supply chain from scratch. 
Participating at pop-ups allowed HUFT the opportunity to showcase items and solicit feedback and suggestions at the beginning of the journey. They were able to discuss the wants and issues of their clients and work on developing solutions as a result.
The biggest challenge they faced was customer awareness. Around fourteen years ago, people were not thinking about pets and never thought of living with them. 
Since then, lifestyles have evolved; People started thinking about nuclear family set-up, moved to smaller spaces, and pets have also had to adapt. 
Eventually, people started thinking about these fantastic creatures, and the people had the mentality to give these creatures the best life possible.
In an interview with Forbes India, Rashi says that the business studies degree helped a lot in setting up her business. She knew about marketing, finance, and accounting and terms such as inventory and managing accounts. 
Furthermore, her age was on her terms because she was so young, and she didn't think about the consequences because there weren't many liabilities.
HUFT's Market Presence, Numbers and Future Plans
With more than 65 plus brands and 5,000 products in its range, which spans the categories of grooming, nutrition, wellness, and lifestyle, the company seeks to appeal to a larger audience.
Rashi, also the brand's creative director, believes that the pandemic has increased the number of pet parents globally because the lockdowns made people homebound.
The HUFT has grown remarkably since it first opened in a small room; today, it has a kiosk in the Select City Mall in New Delhi, 52 stores in 12 cities, and 30 pet spas.
Previously, she had invested Rs.5 lakh from her savings earned while working as an HR management associate at Citigroup in London. 
Verlinvest and Sequoia Capital India headed the $37 million Series A funding round for HUFT in 2021.
From $12.42 crore in FY18 to an estimated $140 crore in FY22, it has seen an increase in operational revenues.
The woman entrepreneur tells YourStory that the brand has some market presence in the US and Singapore, but they are now focusing more on the Indian market. Still, they are eyeing an international expansion soon.