Started by Yushika Jolly in 2021, Paradyes is a semi-permanent hair colouring brand that offers a host of pop, funky hair colours that are safe to use.
One of the most fun things a person can do is to dye their hair, especially in funky colours. However, one might decide against colouring their hair because of its negative side effects.
From damaging your roots to causing rashes, the chemical substances present in these dyes can really harm your overall health.
Keeping this problem in mind, Yushika Jolly, the 26-year-old entrepreneur from Gujarat came up with a solution to provide customers with safe, easy-to-use dyes that go by the name Paradyes. 
Recently, Yushika also made an appearance at Shark Tank India where she elaborated on her motive behind the startup and also bagged an investment.
Growing up, she had seen her father work in the business of manufacturing raw materials for hair dyes. When studying in London, she experimented with multiple hair dyes which led her to think of the severe lack of such options available in India. 
Having figured out this problem, Yushika ventured out on a mission to create safe, semi-permanent hair dyes for people in India.
The help of her brother as well as her own expertise in this field due to previous experimentation made it easier for her to figure out what formulations would suit Indians and their hair types. 
After numerous trials and errors, Yushika finally came up with her own brand, Paradyes in 2021. 
What sets Paradyes apart from other brands?
Paradyes is extremely careful of the chemical formulations that are used in their hair dyes and use natural extracts like bringhraj and aloe vera. It doesn't contain ammonia either.
These dyes are available not just in natural colours, but also in funky colours which stretch up to 20 different shades like purple, green, and yellow. 
The pigments are temporary yet powerful. They fade away in 8-10 hair washes. 
The pigments even nourish the hair as fundamentally they are dyes with conditioners.
In India, hair colours have always been stereotyped and people who go for it have always been subjected to name-calling and harassment. 
People have always been against using hair dyes, especially the ones that come in funky colours.
Five years earlier, people would not even consider dyeing their hair in colours like pink and purple just because it was considered taboo. However, now the scenario has changed a lot, thanks to Paradyes. 
People's view around funky hair colours changed with the launch of Paradyes as it normalizes funky hair colours and in fact, also encourages it, which was one of the main motives of Yushika behind creating Paradyes. 
As mentioned before, Yushika made it to national television through the platform Shark Tank India where she expressed her dream of taking Paradyes to a larger audience.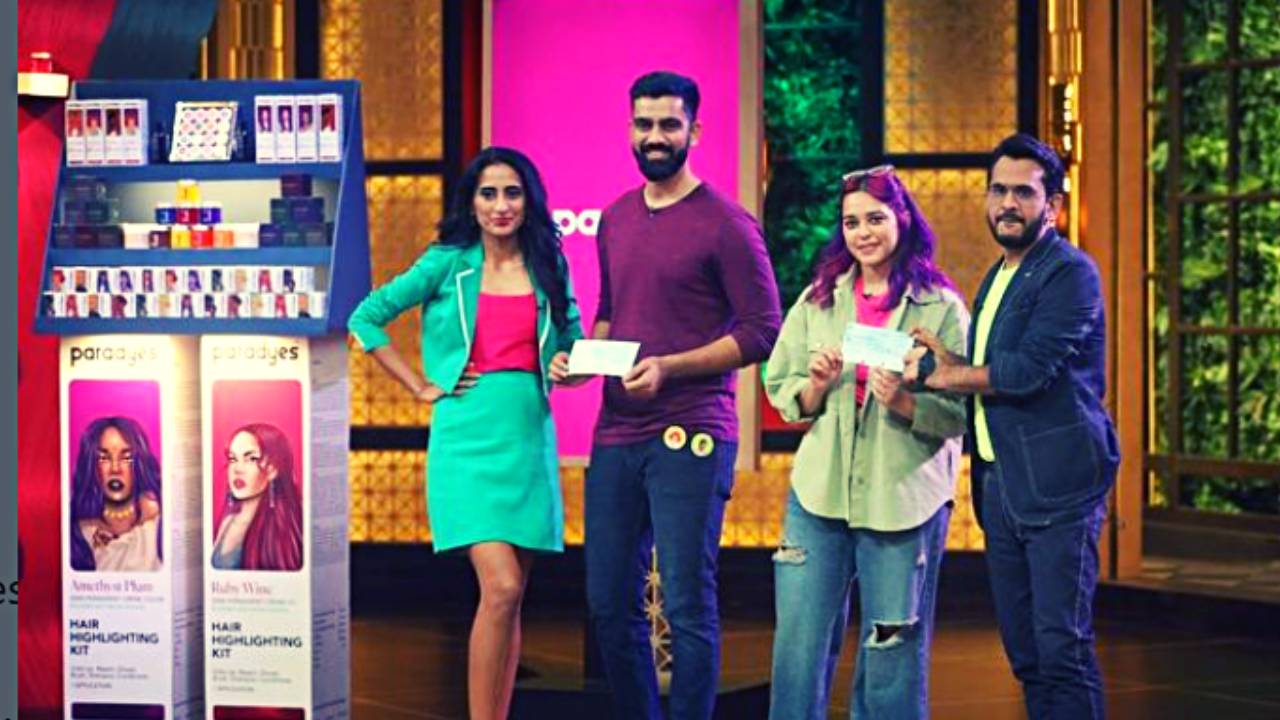 She talks about her future plans of expanding the shade range of her brand while making it even more nourishing. 
As of now, Yushika heads a team of 15 people at her office in Ankleshwar.
The startup brand gets close to 150 orders every single day and ships all over India as well as the United States. In the last financial year, Paradyes touched a turnover of Rupees 3.5 crore.
It will be exciting to see what paradigm shifts Paradyes brings to this market with its future plans and innovations. 
Know more about Paradyes and buy from the brand through its website.