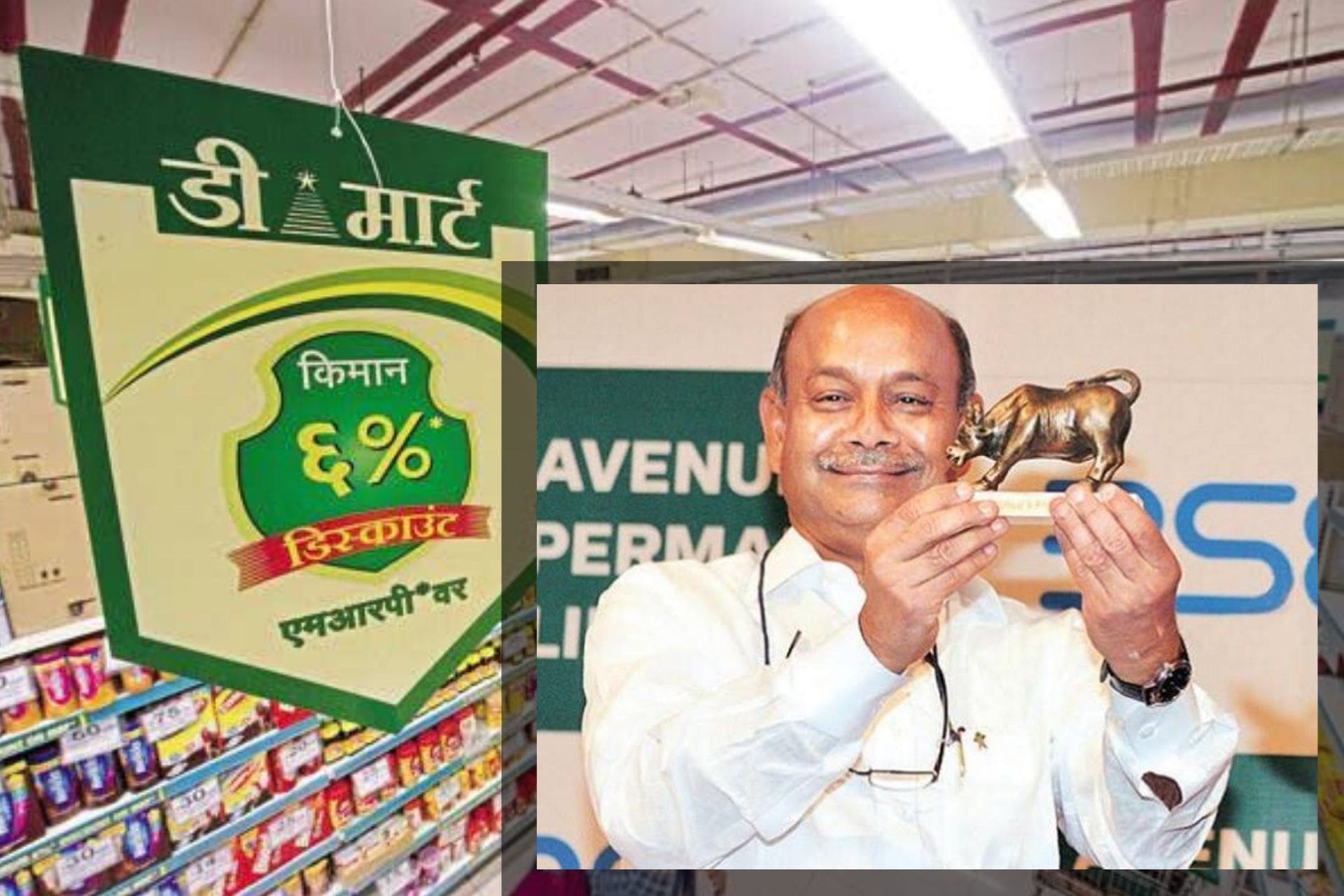 Hard work is something that has led to a lot of people achieving success in their field of work. But apart from hard work factors which decide someone's fate is a struggle, the will to never give up, and a certain way of thinking which would decide how we are going to work and find solutions to the problems present in society. Businessmen are those who can find solutions to eradicate certain problems and present these solutions to the masses.
One such personality is Radhakishan Damani or better known as Mr White founder of D Mart. Born in a poor Marwari family living in a single-room apartment. His father worked in the Dalal street of Bombay Stock Exchange. He studied commerce in college but had to drop out in the second year. Due to his father's death, he left his ball-bearing business and became a stock market broker and
investor.
He was on the rise during the exposure of the 1992 scam by Harshad Mehta where he was short-selling stocks that were inflated by illegal means by Harshad Mehta. There was a rise in his income due to the previous incident of short selling during the 1990s. He is also known as the mentor of the current Big Bull of the Stock Market Rakesh Jhunjhunwala. In 1999, he operated a franchise of Apna Bazaar, a cooperative department store, in Nerul, but was "unconvinced" by its business model so, he decided to quit the stock market in 2000 to start his own hypermarket chain, DMart, setting up the very first store in Powai in 2002.
D'mart offers a wide range of products starting from basic home products to personal body care products under one roof and that too at affordable prices which can be considered as one of the strategies why it is so big today.
Each of the supermarkets is known to have a vast quantity of stock home utility products – including beauty products, Toys & Games, bed and bath linen, home appliances, Footwear, Stationery, food, kitchenware, toiletries, garments, and more in stock. The chain had 25 stores in 2010, post-which the company grew rapidly and went public in 2017.
The brands D Mart Premia, D Homes, D Mart, D Mart Minimax, Dutch Harbour, etc are brands owned by Avenue Supermarts Ltd. DMart has a well-established presence in states like Karnataka, Andhra Pradesh, Gujarat, Madhya Pradesh, Maharashtra, Punjab, Telangana, NCR, Tamil Nadu, Chhattisgarh, and Rajasthan.
Today he has 234 DMart stores across India. Damani keeps a low profile and rarely gives any interviews. In 2020, he became the fourth richest Indian with a net worth of $16.5 billion according to Forbes Magazine. He was ranked #117 on the global list of billionaires
A man of great example can be seen in him as today's businessmen need to learn that hype won't guarantee you a long-term business but proving your work would. D'mart is more valuable than Maruti Group as per a report by Economic Times.
Avenue Supermarts, which owns and operates the retail chain DMart NSE 0.94 %, has raced past bluechips like Maruti Suzuki, Larsen and Toubro NSE 2.77 % (L&T), UltraTech Cement and ONGC in terms of market capitalisation. The company brags a market capital of about 2.17 lakh crore making it the 17th most valued company in India after Axis Bank.
This story from rags to riches proves that it needs a bit of intelligent thinking and lots of hard work to achieve what you want. Radhakishan Damani is a prime example of how your birth doesn't define who you are rather your work proves your worth based on which you would be remembered. There are a lot of Billionaires in India but Radhakishan Damani is known to lead a very silent life without any limelight.