The e-bicycle industry in India is still in its infancy, accounting for less than 1% of total bicycle sales. However, the sector is rapidly growing and is expected to reach a market size of $3.51 billion by 2030, with e-bikes being the primary contributor to this growth. Recognizing the potential of this emerging market, Rajib Gangopadhyay, Kunal Gupta, Aditya Oza, and Sumedh Battewar founded EMotorad (EM) in 2020.
Based in Pune, EMotorad is an eco-friendly electric vehicle startup that offers a wide range of e-bikes designed for adventure seekers, daily commuters, and casual riders. The startup utilizes India's local sourcing and manufacturing capabilities to bring premium electric cycles to the Indian market.
Despite the logistical and supply chain issues faced by the startup during the COVID-19 pandemic, the team persevered, determined to break through and come out stronger. Their determination has paid off, as the demand for e-bikes in India has greatly increased over the past few years. In fact, the startup has expanded its business to Japan, the UAE, Europe, and Nepal and is currently present across 82 towns and cities worldwide.
The founders of EMotorad have been working in the mobility industry for companies like ONN Bikes and My Ride. Their journey began as a B2B consulting firm in the European markets back in 2017. Since then, the startup has come a long way, raising Rs 24 crore in a Pre-Series A funding round led by Green Frontier Capital, LetsVenture, and Ivy Growth Associates in October 2022.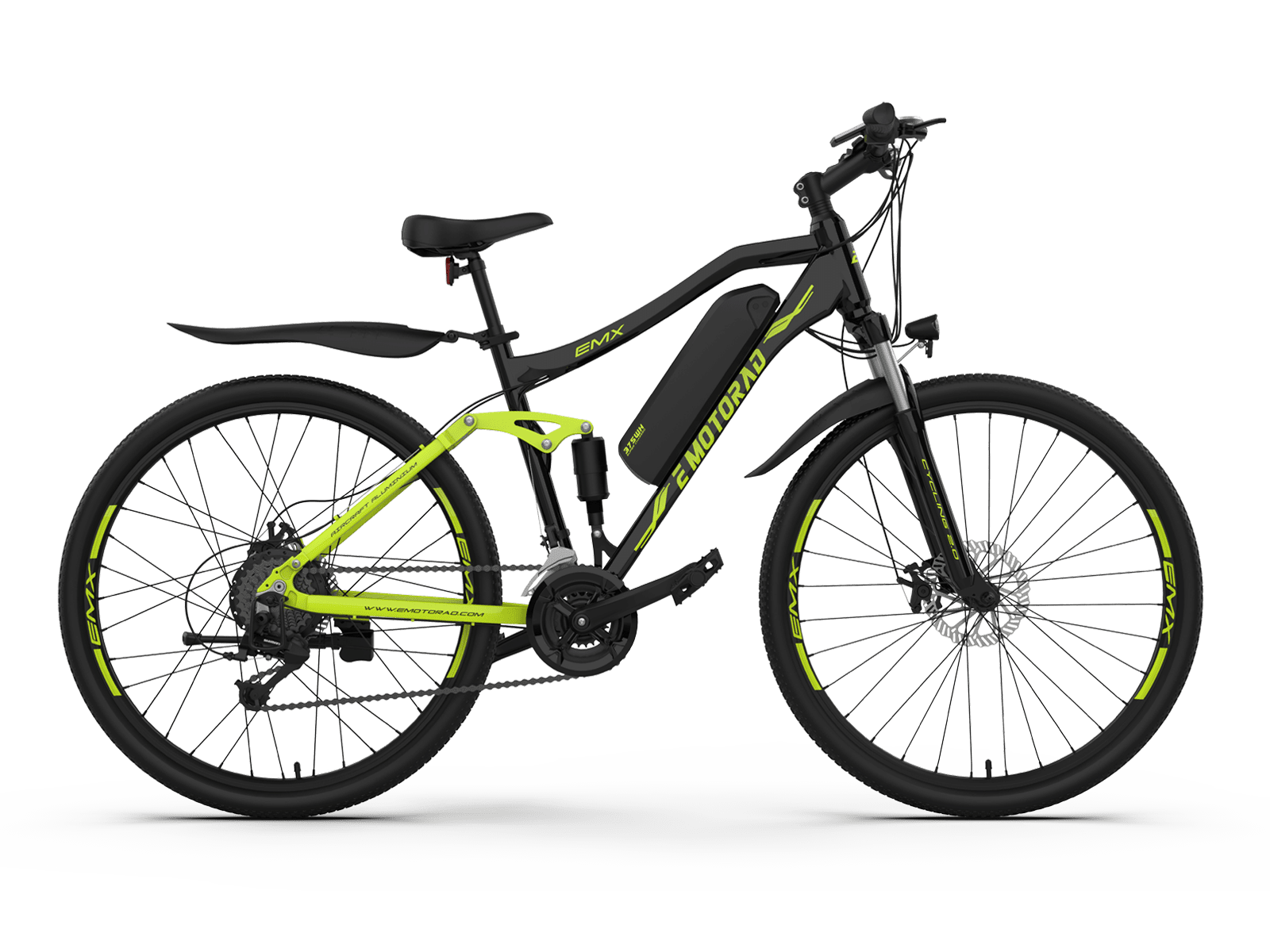 EMotorad has the capacity to manufacture 90,000 units per year and offers a wide range of e-bikes, ranging from ₹24,999 for the mass market to ₹5 lakhs for ultra-premium e-bikes. Currently, nearly 70% of the company's revenues and 60% of volumes come from the international markets.
EMotorad has also achieved profitability of USD 2 million within two years of its inception, with over 50,000 units exported so far in FY23 to 18 countries, compared to 17,000 units in FY22. The startup seeks to raise funds for further expansion and is in talks with existing and new investors to raise around $15-20 million. It has already received a commitment of approximately 40% of the amount and hopes to close the remaining in the next three months.
EMotorad's success can be attributed to its commitment to eco-friendliness, local sourcing, and premium quality. By utilizing local manufacturing capabilities, the startup can provide high-quality e-bikes at competitive prices, making them accessible to a broader consumer base. The startup's expansion into international markets further cements its position as a leader in the e-bike industry.
As the world shifts towards a more sustainable future, EMotorad is paving the way for a cleaner, greener, and more accessible mode of transportation. Since the e-bicycle market in India is expected to continue growing, EMotorad is well-positioned to capitalize on this trend. Their commitment to innovation, sustainability, and premium quality ensures they remain at the forefront of the industry.