This story is about Kerala-based AT Basheer, now 62 years old and one of the few who still makes 'panjara paalu mittayi' or sugar candies.
The hereditary candy-making business
In the 1930s, a teenager named Aboobacker from Kayamkulam, Kerala, fought with his father and ran away from his family.
He took a bus to Tamil Nadu and did many survival jobs there. Within a few years, he joined a team who makes 'jow mittai', the sugar candy maker team in Nagore.
Although Aboobacker joined the team as a helper, he slowly got the knack for making the candies as his own. Later, he returned to his homeland in Kerala, married, and had three sons. From then on, their family is doing this candy business for their livelihood.
The sons of Aboobacker started assisting their father in the preparation of jow mittai, also known as panjara paalu mittayi (sugar-milk candy) in Malayalam, at a very young age. According to A T Basheer, Aboobacker's second son, the brothers are currently the only ones in the state who produce and sell this cherished candy.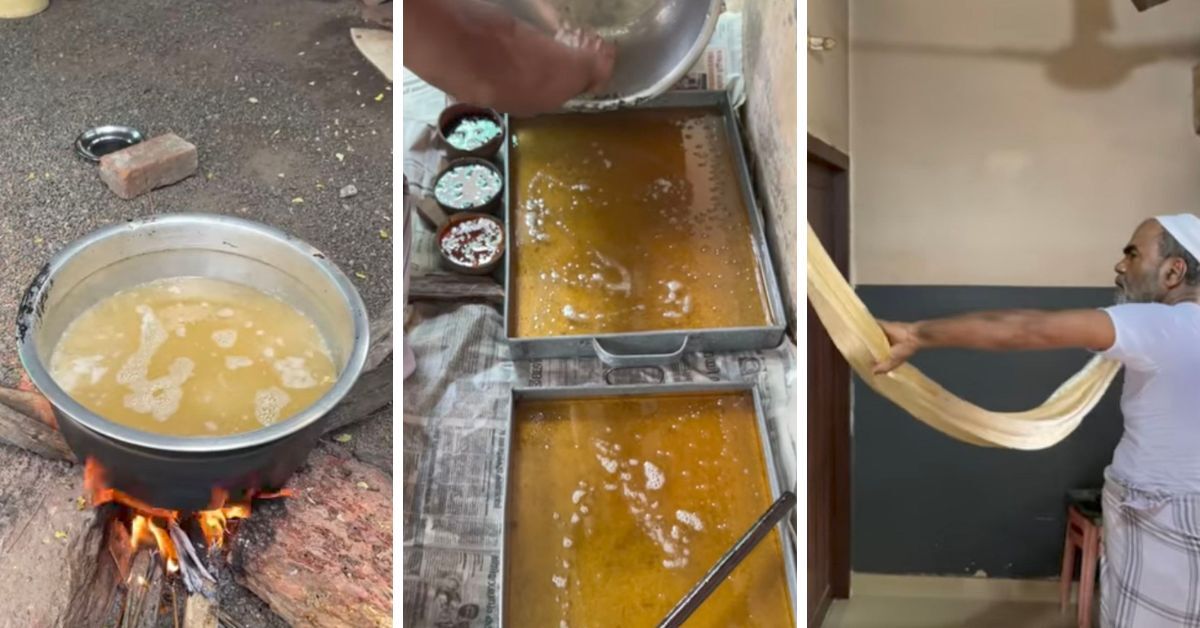 The goodness of 'Panjara Paalu Mittayi'
Basheer tells The Better India there is a nostalgic film song in Malayalam starting with the line 'panjara paalu mittayi.' His father used to sing that song while selling his candies. Basheer is known as Mittayi Basheer among Kozhikode's residents since he has sold these traditional candies for 48 years.
Once every two days, he sets up a traditional firewood burner in front of his home to make the sweets. Five glasses of water and 10 kilograms of sugar are combined with the juice of two lemons every alternative morning. Then it is boiled in a large tumbler.
Basheer blends the ingredients for 30 minutes until they reach a point where the candy can be extended with the hands once it has cooled.
"If the boiling and mixing are not done right, all the ingredients will be wasted. Full attention and care are required," he says, The Better India.
The 62 Year is taking care of all the processes alone, even without assistance.
After being boiled, the mixture is placed in flat tumblers coated in coconut oil to cool. Small bowls are filled with the mixture and a drop of food colouring.
The candy maker tells The Better India that after cooling down, the mix will be flattened and stretched in such a style as Kerala Porotta. The long process is continued for more than an hour, and that can be transformed into thin customisable candies.
The Food Safety and Standards Authority of India (FSSAI) has granted Basheer a permit to sell the candy.
The candy maker tells The BetterIndia that candy-making is a stressful task. Earlier, his father and older father used to help him in the preparation part. But after their death, his younger brother shifted to Thirunavaya. Today, he manages everything alone. He has four children, and none are interested in the business. He says he will continue doing the hereditary business until he is healthy. He would love to share the process with someone interested. 
Basheer travels to South Beach after the afternoon sun has set while carrying a little trunk box that has held 5 kg of sugar candies for many years. He has been doing this since 1970.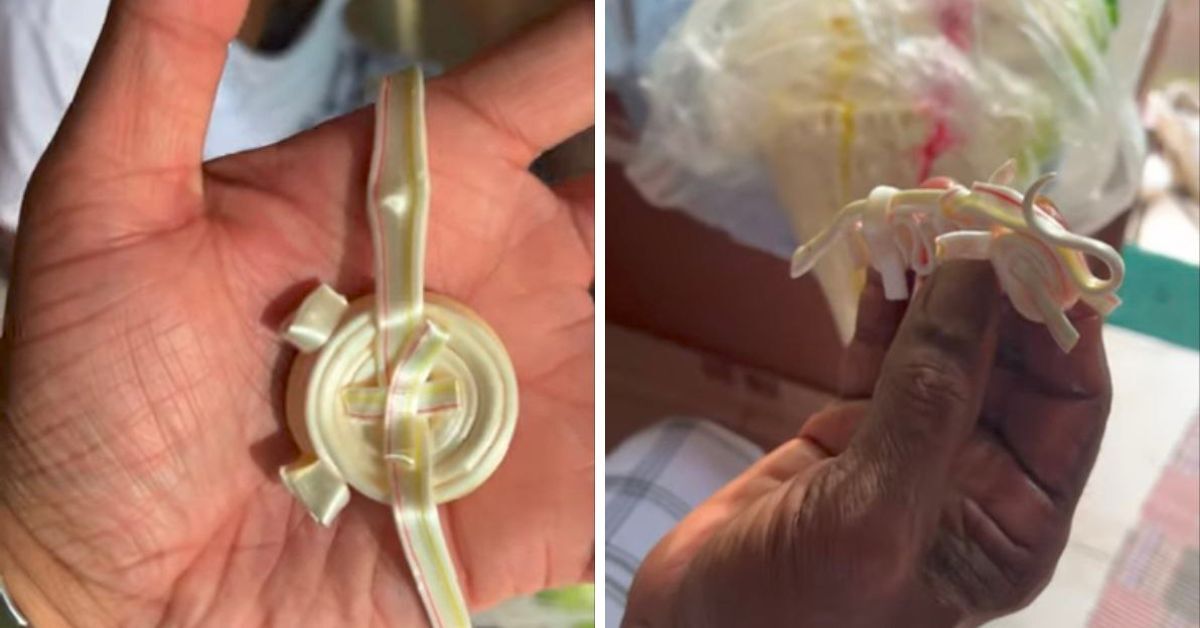 Kozhikode's own Mittayi Basheer
Children and adults can be seen crowding around Basheer near the shore to get their favourite candies in various shapes. Any shape that the customer requests can be made by Basheer, from an elephant to a motorcycle, a watch to a butterfly. He utilises a small amount of each of the other three colours along with the candy batter produced in its original colour (white).
"During my father's time, I remember selling candy for 5-10 paisa. Today, the price is Rs 10. Most of my customers here are adults who used to love eating candies as kids. I feel so happy when they say that relishing it brings back many childhood memories. Sometimes, they come with their kids too to try the sweet, which is rarely available in Kerala these days," Basheer tells The Better India.
In addition, Basheer notes that while there are numerous jow mittai vendors in Tamil Nadu, he is the only person he is aware of in Kerala who makes the candy, along with his brother.
Earnings
This 'Panjara Paalu Mittayi' maker says that they make roughly Rs. 2000 per day, of which Rs. 500 is spent on purchasing ingredients. Additionally, Basheer occasionally accepts wedding orders from individuals who remember panjara paalu mittayi from their youth.