In 2020, Sushruthi Krishna and the actress Samantha Prabhu unveiled their ethnic clothing brand, 'Saaki.'
Bengaluru-based Saaki. under the parent brand Merch by actress Samatha Prabhu and Femina Miss India 2016 first runner-up Sushruthi Krishna. Saaki is a D2C brand that sells online to women all around the world.
Launch of 'Saaki'
Sushruthi recalls how Samantha, who was also looking for business partnerships—not just for investing in ideas but also for establishing a brand together—met her through a common friend during the time when she was looking for a business partner.
Reminiscing about the time she was looking for a business partner, Sushruthi tells Yourstory that a common friend introduced her to Samantha, who was looking for business partnerships as well – not just for investing in an idea but also for establishing a brand together.
"Samantha and I both have similar understanding for business and we entered the ethnic wear market because we see potential in the category. The market is unorganised and the brands present in the space are at higher price points. We built Saaki to offer consumers premium quality ethnic wear at affordable prices," Sushruthi tells Yourstory.
According to the founder, Saaki has become a multi-crore rupee brand that serves clients all over India through its D2C website in just two years. 
Saaki has served almost 60,000 consumers across India, and what's amazing is that every single one of them came about naturally.
As we are all aware, Samantha's presence brings with it a great deal of brand recognition. They have never spent any money on social media advertisements since its beginning. By virtue of their affection for Saaki, Samatha and Sushruthi are promoting the brand.
Saaki has risen by around 180% in the past two years, but the journey hasn't been the cherry on top. Sushruthi recollects that supply chain management, inventory management, and other topics were discussed when the business planning process began in 2019. Just before the shutdown in March 2020, the label was formally introduced.
They had to wait until September 2020 to conduct business after waiting so long for the brand launch. They spent the time on market research and post-pandemic patterns, which was disappointing. They benefited from the rising popularity of D2C.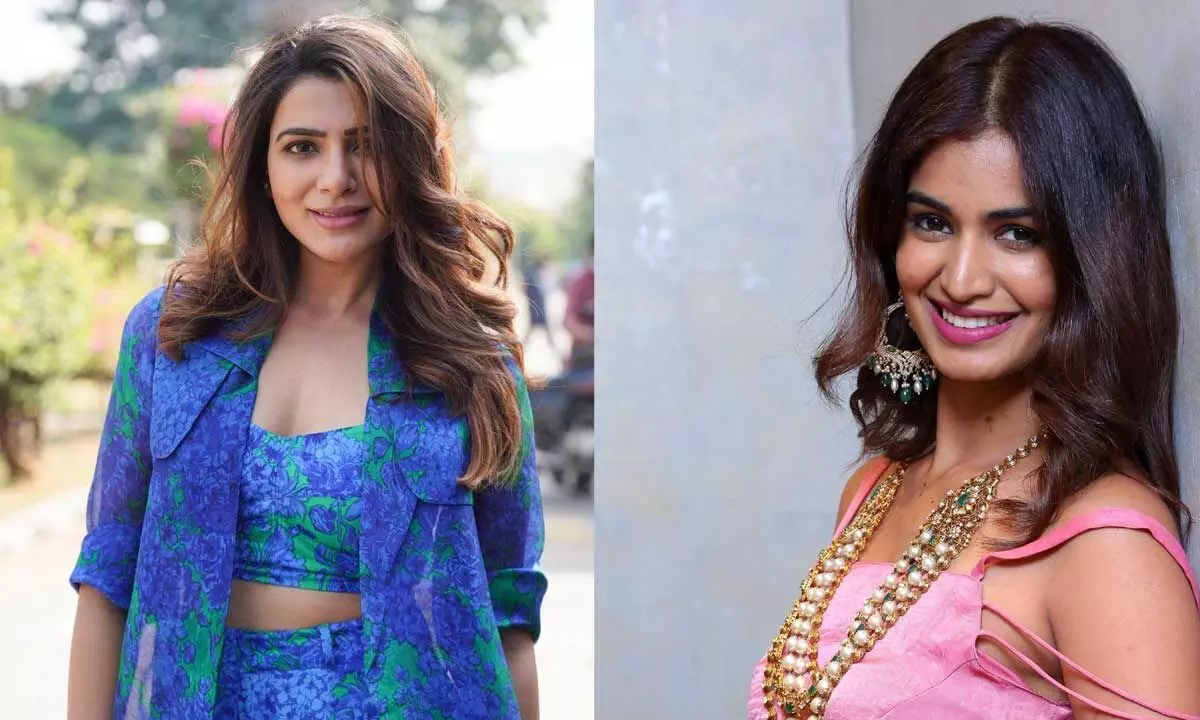 The duo had already developed production lines all over India by this point.  Currently, it has work agreements with manufacturers in Delhi, Mumbai, Jaipur, Tirupur, and other cities.
The country of India is known for its ethnic clothing, and many different brands are sold there. The unorganized sector, however, also poses a significant threat to established businesses. Speaking about the company's mission, Sushruthi tells Yourstory that Saaki wishes to serve people who want luxury clothing but cannot afford it due to the high cost.
The global brand 'Saaki'
Saaki offers a variety of kurtis, kurtas, sarees, tops, tunics, bottom wear, dresses, crop tops, and other clothing items with SKUs priced between Rs 2,300 and Rs 2,800.
The actual difficulty, according to Sushruthi, is in controlling the supply chain. When manufacturers are employed under contract, it is generally difficult to maintain control over them.
They are attempting to break into owning a single, focused production, but a conversation about that is in the process.
More than 15 nations, including the US, the UK, and Australia, carry Saaki. Sushruthi claims that they are anxious to expand internationally and that 25% of their current revenue originates from sales abroad.
Due to the sizable and untapped Indian diaspora worldwide. India is home to a huge number of foreign labels. Making in India for the globe is now their main priority.
Saaki also has plans to extend into new markets and enter the kids' clothing, active wear, and home decor industries soon.